ENG. MINE DRAINAGE DETAILS
DETAILS ENGINEERING OF THE WATER INTAKE SYSTEM PROJECT In
MINE FUND.
YEAR: 2021
CLIENT: CANDELARIA MINING CONTRACT COMPANY
Compañía Contractual Minera Candelaria must evacuate the water accumulated at the bottom of its mine to Open Pit to continue mineral extraction operations. To achieve this objective, a pumping system with 05 pumping stations has been projected at the basic engineering level to pump a maximum of 200 l/s, from the lagoon at the bottom of the mine to an existing pumping station.
In the Detail Engineering stage, the equipment purchase packages and minor materials will be projected, as well as the plans and documents for the construction and assembly as established in the previous stage.
The projected system must evacuate massively and in a short time the volume of water accumulated at the bottom of the pit, for a volume of 1,000,000 m3 in a period of 4 to 6 months, depending on availability.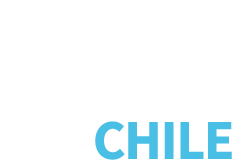 Engineering, Management and Development S.A.
Headquarters: Benjamin Olivares N° 725, Canela Baja - Chile
Branch office: Los Copihues Nº 370, 2nd floor, Office 2022 Coquimbo – Chile