PRE-FEASIBILITY ENGINEERING PRIMARY CRUSHING COMPRESSOR ROOM.
YEAR: 2021
CLIENT: MINERA LOS PELAMBRES
Description: As part of a review and continuous improvement that Minera Los Pelambres carries out in its facilities, IGD CHILE S.A has been commissioned to develop a pre-feasibility engineering in the mechanical, piping, structures, electricity, instrumentation, planning and cost specialties; in order to review and propose solutions in its air distribution systems, located in the primary crusher buildings 1, 2 and motor station.
The objective of the project is to carry out a comprehensive survey of the existing air distribution network in the primary crushing areas 1 and 2 (area 110), including the motor station (area 120), with the above to be able to carry out a diagnosis of the facilities that allows determining the behavior of the network under different operating scenarios and at the same time providing a comprehensive solution at the pre-feasibility level that allows improving the existing condition through the incorporation of new infrastructure or improving the existing ones.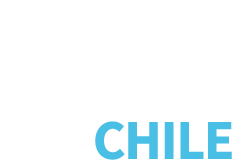 Engineering, Management and Development S.A.
Headquarters: Benjamin Olivares N° 725, Canela Baja - Chile
Branch office: Los Copihues Nº 370, 2nd floor, Office 2022 Coquimbo – Chile